Latest in
---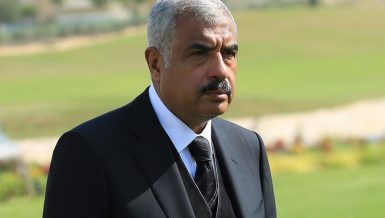 Talaat Moustafa Group (TMG) has announced Amr El Kady has joined the group as deputy to Hisham Talaat Mostafa, CEO and Managing Director of the group.
---
Market does not face real estate bubble, says Moustafa
---
Project in New Administrative Capital to be ready in 3 months: Hisham Talaat Moustafa
---
Almost all the rest of Talaat Moustafa's land portfolio is acquired by the Rehab project
---
Reuters – Egyptian property developer Talaat Moustafa posted a first-quarter profit after tax of EGP 160.8m ($23m) on Wednesday, up 15% from a year earlier, it said in an emailed statement. Revenues fell to EGP 1.14bn from EGP 1.52bn, it said.
---
By Edmund Blair /Reuters CAIRO: A judicial panel has recommended that a court reject a legal challenge that sought to scrap the sale of state land to real estate developer Talaat Moustafa Group (TMG), a judge said on Tuesday. The state judicial council, which suggests a legal response but whose recommendations are not binding, said the …
---
CAIRO: An Egyptian court postponed to June 21 a hearing over a state land sale to Talaat Moustafa Group (TMG), the country's biggest listed developer, in a case that has rattled investors in the property sector. TMG's $3 billion Madinaty project, which makes up the bulk of its land bank, has been caught in the …
---
---
End of Section