Latest in
---
Macron said his country had not been sufficiently prepared early on to face the challenges posed by the outbreak, and urged his countrymen to abide by government decisions in the coming weeks.
---
For his papal tour of the Coptic Orthodox Church's parishes in Europe, he had a meeting with the French President Emmanuel Macron, focusing on the conditions of the Middle East in which Christians live. Considering Egypt's situation, the pope said that the development in the country is improving the Copts' situation.
---
LNA forces confirm strike late, denies targeting civilians
---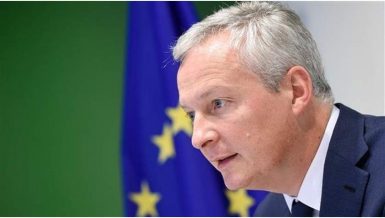 Official requests meeting with Al-Sisi, Madbouly on 20 January
---
Visit major milestone in our relations, says ambassador
---
President Abdel Fattah Al-Sisi expressed during a phone call with French President Emmanuel Macron on Thursday Egypt's keenness on upgrading the Egyptian-French relations in all fields and deepening collaboration between the two nations. The French president asserted the importance of continuing the coordination and consultation between Egypt and France towards a number of regional and …
---
---
Business France to promote live cow exportation to Cairo in 2019
---
The second biggest economic power in the eurozone, France is economically stricken. Le Pen and Macron, the two remaining candidates in the election, hold different ecnonomic ideas.
---
End of Section