Latest in
---
Meanwhile, former finance minister Momtaz El Saeed said that a conversion is unlikely to yield any positive outcome if it is not allocated towards national projects.
---
Last year, the budget deficit reached EGP 134.996bn.
---
Egypt's Central Bank recently announced on its website that key interest rates on deposits and loans would remain unchanged after a meeting held by its committee for monetary policy.
---
The value of personal loans made in November 2012 increased by EGP 900m from the month of October. The total value of loans in local currency was EGP 111.2bn for the month of November 2012, as opposed to EGP 110.2bn in October 2012. During the same period, loans made in foreign currency increased from EGP …
---
Central Bank report shows bank loans made in Egypt in November jumped only EGP 2bn
---
The Arab African International Bank presents new lending solutions that suit customers from different income brackets
---
By WaleedAbd El-Azeem This year Ramadan coincided with academic preparations for the new semester, as students apply for private universities and schools. Banks are trying to seize the opportunity by offering financing solutions for tuition. The United Bank is at the top if the list of banks offering education loans, with an upper limit of …
---
---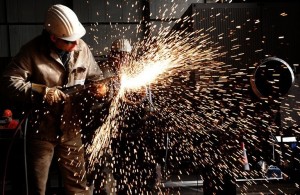 Banks willing to finance the stagnant construction materials sector
---
End of Section