Latest in
---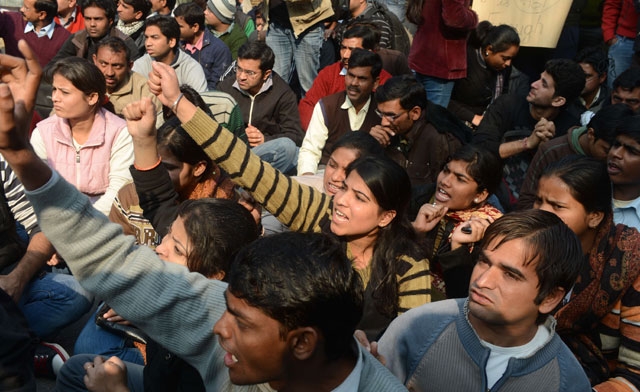 Gang-rapes are a daily occurrence in India and many go unreported by victims who have little faith in an often painfully slow justice system
---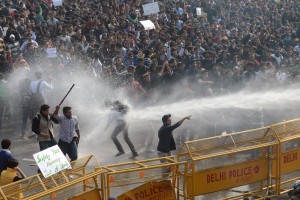 The number of rape cases in New Delhi has risen 17 percent from 2011 to 661 this year
---
GUWAHATI, India (AFP) — Fresh rains hampered a military air operation to help flood victims in northeastern India, where more than two million people have been forced from their homes, officials said Wednesday. Disaster management chiefs overseeing the aid effort in Assam state also said the number of people killed in flood-related incidents had reached …
---
More than one million persons displaced in Guwahati
---
Supreme Court lawyer shouted for the prime minister to "roll back" the liberalisation measures at an international legal conference
---
Publishes memoir of the past 10 years, discusses freedom of expression
---
Anti-corruption cartoonist whose arrest sparked international concern over freedom of expression rights is released
---
---
Food for thought. Never imagined I'd employ that cliché, but in this case it fits. Let's eat, drink and be merry for the betterment of the world. I like it. Restaurants are cultural places anyway—art, music, food, fashion, and politics. Why not take it the extra kilometer and entertain ourselves for the forces of good?
---
Asian 3.5 billion people states to form free trade zone
---
Entessar Abd el Fattah, founder and director of the festival aims to educate audiences about the religious heritage of different countries and cultures. During the festival 24 bands representing 20 countries will perform.
---
Officials request an investigation into an incident which left one Indian national dead
---
New Delhi (AFP) — Singapore's prime minister on Wednesday urged India to press ahead with economic reforms and added that foreign investors need a "predictable" environment in which to invest their money. Visiting Prime Minister Lee HsienLoong's comments in New Delhi come as foreign investors have expressed growing concern about India's paralysed reform process, policy …
---
By Sitaraman Shankar and Dinesh Nair / Reuters DUBAI: Abraaj Capital, the Middle East's largest private equity firm, is set to unveil more deal-making soon and plans a major push into India. "In the next couple of months, we will call you guys again and again because we have a robust pipeline that is reaching completion," …
---
---
By Shashi Tharoor NEW DELHI: April might be the cruelest month, but, for India's major political parties this year, March was fairly brutal. On March 6, following an American-style "Super Tuesday" of its own, India announced the results of five state assembly elections, which confounded pollsters, surprised pundits, and shook a complacent political establishment. Nothing went …
---
By AFP Right-wing Hindu activists this week disrupted shooting for Oscar-winner Kathryn Bigelow's movie on the hunt for Osama bin Laden, protesting at the use of Indian locations to portray Pakistan. Members of the hardline Vishwa Hindu Parishad (VHP) stormed the set in Chandigarh — the northern Indian city famously designed by Swiss-French architect Le …
---
End of Section