Latest in
---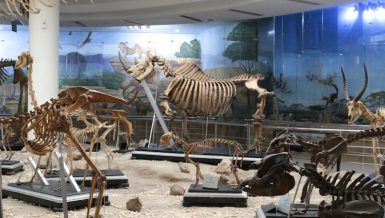 The zoo was established by Egypt's Khedive Isma'il Pasha in 1891. Although the zoo lost its membership in the World Association of Zoos and Aquariums in 2004 (WAZA) for ignoring the recommendations of WAZA inspectors, the zoo still boasts the greatness of the Khedive era in Egypt.
---
The team chose a near the place where pregnant animals give birth, which requires high heating.
---
Prices raise helps ministry increase services provided to visitors, says Mehrez
---
" After going for only five times only, the chimps started recognising me. They go crazy out of happiness when they see me, and one of them keeps throwing air kisses at me," says co-founder
---
Protocol signed with alliance in accordance with international measures, awaiting technical and financial studies
---
Protest comes after video featuring dog being slaughtered received widespread condemnation
---
Six days ago, three grizzly bears died at Giza Zoo. Reports on the news stated that the three female bears were fighting over a male. Thus ensued a slew of jokes about the prowess of the male bear, though how someone can find such negligence- on the part of the zoo- hilarious escapes me. Two …
---
---
There is, however, a good reason for that since the excitement around them is hard to miss if you walk around the zoo for more than a few minutes. The giraffes are under close public scrutiny.
---
End of Section