Latest in
---
Fouad stresses need to support national capacity building, finance for nationally developed plans
---
During her speech, Fouad renewed the call to combat climate change and other forms of negative environmental change, whilst also conserving resources and energy sources.
---
Environment Ministry coordinates with other concerned ministries to ensure safe disposal of medical waste 
---
Meeting, which is taking place online, addressed environmental, social and economic impacts of coronavirus
---
Discussions focused on strengthening social protections and protecting fragile communities
---
The Enhancing Climate Change Adaptation in the North Coast and Nile Delta regions in Egypt Project (ECCADP) was also discussed during the meeting, as well as expanding constructing renewable energy projects. 
---
Wadi El Rayan protected area in Fayoum receives 54,000 visitors 
---
---
The ministry said in a separate statement that 2,500 trees were planted in Damietta, as part of a state campaign to plant trees across the country.
---
Egypt puts climate change on the agenda for World Youth Forum 
---
The ministry has taken a number of measures to reduce pollution rates: minister of environment
---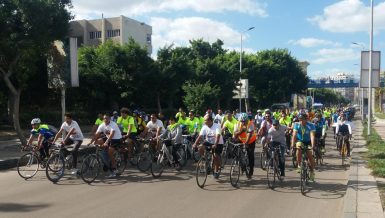 Event starting point, preparation for 14th Biodiversity Conference, held 13-29 November in Sharm El-Sheikh
---
Egypt among lowest countries expending on cleaning, says Fouad
---
Minister of Environment Khaled Fahmy said that a new system for solid waste management will be launched early next year. He added, during his participation in the conference held by the Arab African International Bank (AAIB) on Tuesday to honour the winning teams in the environmental initiative to maintain Egyptian shores within the "Make the …
---
---
End of Section