Latest in
---
UK Prime Minister stressed his country's interest in upgrading relations with Egypt 
---
Al-Sisi, Trump, Merkel, Modi, congratulates Johnson, Cameron declares "end of Corbynism"
---
Johnson faced lawmakers hours after the opening of the parliament as both the main opposition Labour Party and the Scottish Nationalist Party called for him to resign.
---
Johnson explained that his decision to shut down the parliament aimed to allow the Queen to pass a new legislative outline for the government on 14 October.
---
Johnson remained adamant that he will not resign in the wake of the court ruling that his shutdown of Parliament was unlawful despite demands for him to quit from almost every opposition party at Westminster.
---
'I am determined to lead this country forward, take Britain out of the EU on October 31st,' says Johnson
---
'Johnson's attempt is an outrage, a threat to our democracy,' says Labour leader 
---
---
How will a no-deal Brexit, which is highly expected by politicians, affect the Scottish question of independence, and British economy?
---
Johnson stressed that he is counting on Egypt's pivotal role to keep stability in the Middle East, combating terrorism, and maintaining peace and security in Africa in light of Egypt's current presidency of the African Union, , according to a statement released by Egypt's presidency spokesperson Bassam Radi.
---
New British Conservative Party leader expected to deal with crisis with Iran, Brexit
---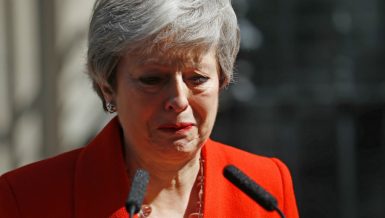 Boris Johnson expected to succeed May in post
---
Johnson's visit to Egypt aimed at supporting Egypt's economy, UK to grant $150m loan for economic reform
---
Both meetings will focus on bilateral relations, regional issues, and counter-terrorism
---
---
End of Section