Latest in
---
Local and foreign investors inspected the project's site
---
Meanwhile, the EFA officials said that a CAF committee will visit Egypt next week to inspect the Cairo and El Salam stadiums to ensure their readiness to host the U-23 AFCON.
---
Sobhy told Daily News Egypt that Egypt has chosen 28 athletes who can compete for Olympic medals, so that the ministry can focus its support and efforts to achieve this goal.
---
He pointed out that Talent and Olympic Champion projects represent Egypt's hope in achieving more medals and titles in the future, and the Ministry has spared no effort in supporting the projects.
---
Egypt took major steps to improve education quality, says GIZ Country Director 
---
Ministry allocated EGP 425m for 16 projects, EGP 2bn to develop stadiums in New Capital to be completed in June
---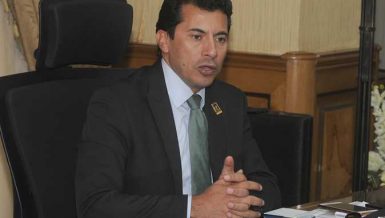 Budget for Olympics Champion, Talents programmes amounts to EGP 34m
---
---
State considering launching e-ticketing system to give fans chance to return to stadiums
---
Event will include 25 cars, 10 mobile clinics, while sports minister supervises final preparations
---
Public work has always been the object of evaluation by the media to give constructive criticism and bring attention to the positive sides.
---
Return of spectators to local league matches considered great achievement, Sobhy says
---
End of Section