Latest in
---
50% reduction on shooting in desert areas surrounding antiquities, says Waziri
---
The monastery was founded by Saint Bishoy at the beginning of the fourth century AD. It has survived two fires over the course of its history, the first was during the Roman Period, with the second the result of Berber attacks.
---
Queen Meresankh III was granddaughter of King Khufu, builder of Great Pyramid of Giza, and wife of either Khafre or Menkaure.
---
This initiative comes within the framework of the ministry's efforts to enable people worldwide to explore and enjoy the ancient Egyptian civilization from home, as part of the world precautionary measures to fight the novel coronavirus (Covid-19) outbreak.
---
Restoration part of ministry's latest plan to renovate abandoned archaeological sites
---
Areas to be developed include Pyramids of Giza, Temples of Phila, Abu Simbel in Aswan, Karnak Temple in Luxor
---
Initiative plans to establish paths, ramps for wheelchairs, signs directing visitors towards paths, says Abdel Moneim
---
---
Inscriptions will be saved in database that will include high-definition pictures for each, along with their coordinates
---
Archaeological excavations extend to all the governorates that contain archaeological sites
---
Government hopes to increase the inflow of tourist to Egypt during the current fiscal year and increase the numbers to 10 million tourists
---
Ticket for the Great Pyramid of Giza was increased from EGP 200 to EGP 300 for foreigners, from EGP 100 to EGP 150 for foreign students, second pyramid ticket increased from EGP 30 to EGP 60 for foreign students
---
Spending rate for tourists visiting archaeological sites is roughly €900
---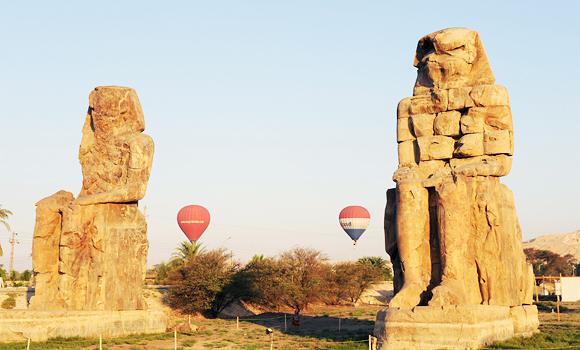 Celebrities' visits to Egypt promote positive messages
---
---
Tourism income declined by about $835m during the first five months of this year, a decrease of 62% year-over-year
---
End of Section