At all times, people are surrounded by shining superstars who are not normally known for any hidden talents. In a society that usually highlights mainstream talents, a successful surgeon may not be as famous as an actor, and a women's rights activist may not capture as much attention as a well-known painter, despite their major contributions to society.
In an attempt to shed light on hidden and unknown talents in the Arab region, the Takreem initiative was launched.
Takreem is a cultural initiative, organised by Lebanese TV presenter Ricardo Karam, aiming to display the stories of ultimate success and overcoming circumstances by people, who barely enjoy the spotlight of the media, in different fields.
From surgeons to scientific innovators, ranging from non-profit organisations to activists and young entrepreneurs, Takreem honours the hidden, unknown superheroes in the Middle East and supports their causes by highlighting their success stories.
In its 7th edition, the initiative's celebration took place at Cairo Opera House last week. With over 800 guests, the awarded innovators were announced.
"I launched this initiative because I want to give hope to the Arab youth," Karam told Daily News Egypt. "I want to give young people the possibility to dream while knowing their dreams will be appreciated.
"We do not look for people who are already known. Instead, we look for people who work under the radar. Even so, these people we are honouring this year are iconic," Karam added.
From Karam's point of view, the main problem facing young Arabs nowadays is a lack of role models. "This affects their ability to dream and achieve what they are passionate about," he explained, assuring that through these awards, he aims to empower, inspire, and impact others.
The awards are divided into nine sections: youth innovation, science and technology innovation, humanitarian and civil services, leading Arab woman, educational innovation, cultural innovation, outstanding leadership in business, international contributions to the Arab community, and sustainable environmental development.
In the cultural innovation field, an initiative called "An Artist against My Will" from Tunisia won this year's award. The initiative intends to spread awareness about the meaning of human rights, and how to positively impact society. This includes supporting Syrian refugees and holding awareness sessions about citizens whose rights were violated.
The sustainable environmental development award went to Fatma Gebril from Somalia. Gebril established an association to support the local environment by fighting war and drought. For 26 years, Gebril worked in silence in order to save Somalia's nature from war. Her association managed to organise "environmental groups" aiming to "green-ise" the local community.
When it came to the leading Arab women award, Iraqi Zeinab Salbi was on top of the list. Salbi is a writer, women's rights activist, humanitarian, and social entrepreneur, who dedicated her lifetime to fighting for women's rights in Iraq. At the age of 23, she established the "Women for Women" association, which provided the required physical and psychological support for female survivors of war to help them rebuild their lives. Throughout the years, her association supported more than 400,000 women, and enhanced the lives of more than 7.1 million people in Iraq.
From Egypt, Azza Abdel Hamid won this year's humanitarian and civil services award. Abdel Hamid spent her life in community development before she decided to establish a non-governmental organisation called "Nedaa". The non-profit organisation helps children with sensory communication disorders before she expanded it in 2002 to be the first NGO to establish a unit for the deaf and blind in Egypt.
Those people help change the perception of Arabs in the world, so they need to be highlighted, Karam stated. "Arabs have a very negative image worldwide. This is a chance to tell the world that we are productive, innovative, and remarkable people that are full of energy," he assured.
The competing names are usually suggested by a committee of experts in different fields from all around Middle East and suggested through Takreem's official website. After listing them into categories, a judging panel evaluates how they impact society and the circumstances they have to fight in order to make the change.
This year's arbitrary council included 18 experts in all of the mentioned fields. This included queen dowager of Jordan Noor Al-Hussein, French novelist Marc Levy, and businessman Ragaa Al-Sednawi among others.
The event also honoured late celebrities for their enrichment and enhancement of society and the difference they made in the world. This year's life achievements award went to late actress Faten Hamama and Iraqi architect Zaha Hadid.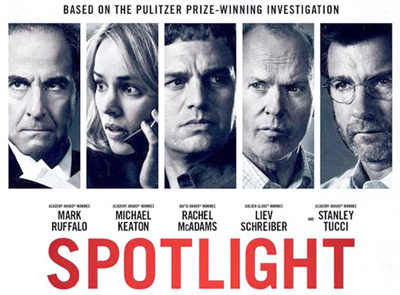 T
In order for the event to take place in Egypt, organisers faced difficulties in obtaining permits, especially through all the political and economic dilemma. However, they insisted on celebrating their 7th edition in Egypt. "Despite the fact that this was the toughest edition in terms of organising [due to logistics], we insisted on making it happen in Egypt, because we believe that in order to succeed, you start from Egypt," Karam added.