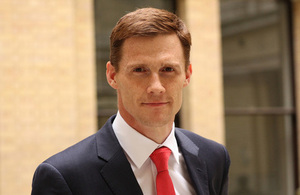 British ambassador to Cairo John Casson said that the United Kingdom (UK) has given to the Egyptian government all recorded maps related to the placement of landmines in the western desert since World War II.
Casson told state run news agency MENA that the UK presented about $10m for the removal of landmines from Egypt's western desert and for the development of awareness campaigns for residents over the past 10 years. The campaigns have reached more than 16,000 people, according to Casson.
In particular, there was increased progress towards removing landmines over the past two years, Casson further noted. "500 sqkm of mines were cleared," he said in partnership with the EU and the UN.
Egypt is not only polluted with mines and potentially explosive remnants of World War II in the Western Desert, but also in the Sinai Peninsula and Eastern Desert. Some 17 million landmines were left in the western desert and another 5.5 million in Sinai and the eastern desert, the State Information Service (SIS) said in a 2009 report.
The western desert in particular witnessed serious action during the war as the British, German, and Italian armies buried millions of tonnes of explosives as they battled one another across North Africa.
The existence of the unexploded mines in the western desert has greatly affected citizens, leading to more than 150 casualties and many amputee victims.
Two people were killed and three others injured in the accidental detonation of an unexploded mine in Wadi El-Natrun in late August.
A joint project between the UN development programme (UNDP), the Armed Forces Engineering Authority, and the Egyptian cabinet helped clear about 155 sqkm in the western desert in 2014. Through manual and mechanical clearance, the land was released from scrap landmines, scrap unexploded ordnances (UXO), and scrap metal.