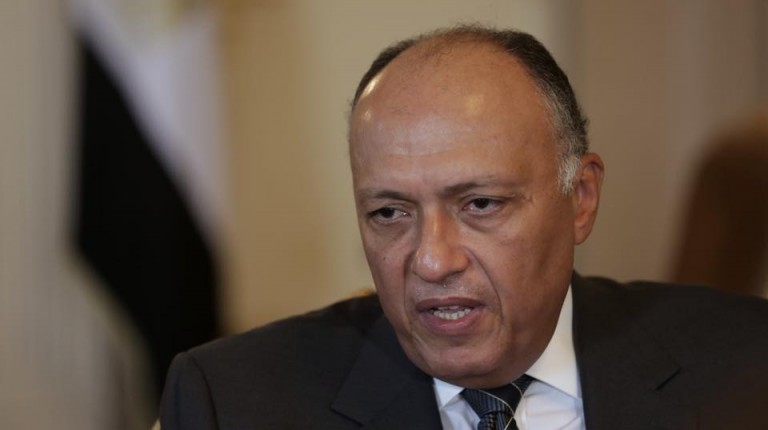 Egyptian foreign minister Sameh Shoukry said the Ethiopian president affirmed his country's commitment to the declaration of principles for on the Great Ethiopian Renaissance Dam (GERD), previously signed by the leaders of Egypt, Sudan and Ethiopian.
In a press conference in Sharm El Sheikh, Shoukry said Egypt does not rely on unfamiliar provocative media reports for information, only dealing with Ethiopia's statements during meetings.
Regarding the joint projects with Ethiopia, Shoukry said both countries aim to boost economic relations.
"We feel that Ethiopia wants to improve ties with Egypt," Shoukry said. He pointed out that the GERD area is not yet suitable for projects, and both countries will later agree on any projects to be implemented.
The foreign minister said  Egypt is not worried about the GERD, and is using any means are available to reach an agreement. The declaration of principles is now governing the process, whereas previously it was governed only by Ethiopia.
A meeting was held between the technical delegations to ensure that the water shares of Egypt and Sudan will not be affected.
The African economic forum held earlier this week presented an opportunity for African leaders to boost economic ties and review plans for development. According to Shoukry, a plan to start a free trade zone in Africa is in the works.
Shoukry denied that Egypt will host the 27th Arab League summit, which was scheduled to take place in Morocco before the latter decided not to host it.
He said Mauritania accepted to host the summit, but the Arab League has yet to announce it officially.