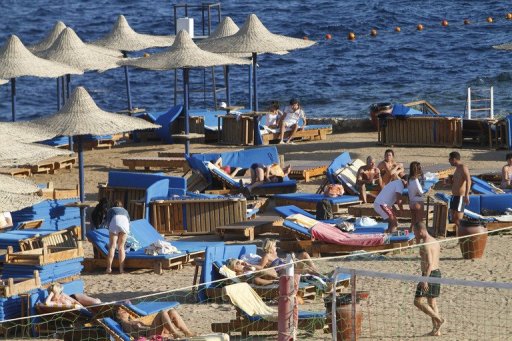 The number of tourists arriving to Egypt during the first half (H1) of 2015 increased by 8.2% to total 4.8m, the Central Agency for Public Mobilization and Statistics (CAPMAS) announced Saturday.
The latest figures from CAPMAS can be compared to the 4.4m visitors who came to Egypt during the same period in 2014. During 2014, the total number of tourists recorded 9.9m, and 9.5m in 2013.
In 2014, the number of tourists from Eastern Europe comprised 45.1% of the total visitors, with Russia contributing 70.4% of the total number of tourists from the region. Visitors from Western Europe comprised 31.6% of the total number, with British tourists contributing 29% of those tourists.
In February, economic consultant to the Minister of Tourism Adela Ragab told Daily News Egypt that, despite the Russian rouble's decline against the US dollar at the end of 2014, Russia led Egypt's tourism sector, providing 3 million tourists. The spending rates of Russian tourists range between $50 and $55 per night.
Saudi tourists provided the largest percentage of tourists coming from the Middle East, with 26.1%. Several campaigns were launched to attract tourists from the Gulf region, namely Saudi Arabia, the UAE and Kuwait.