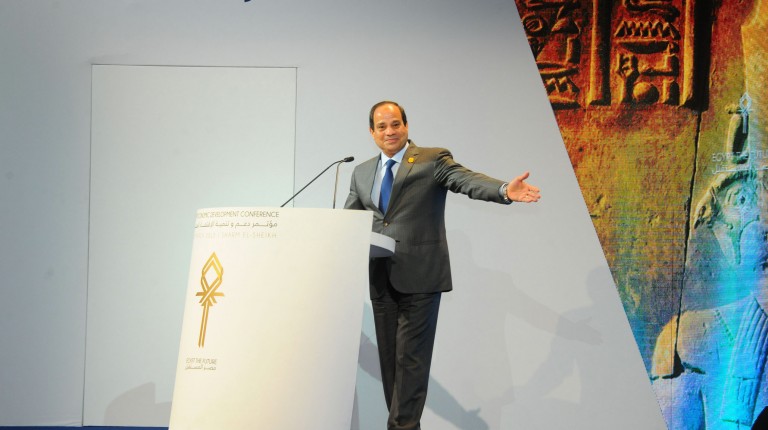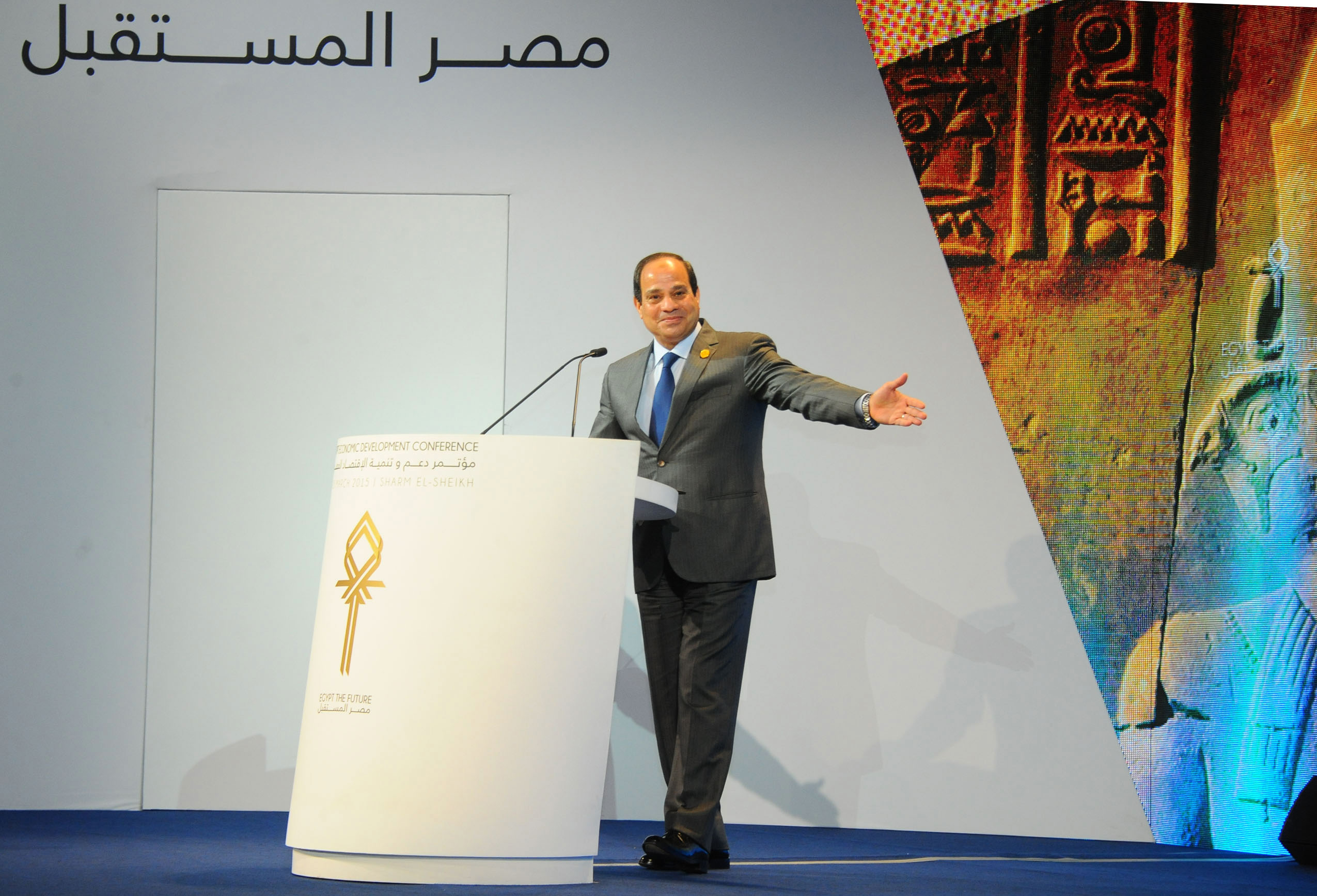 German ambassador to Cairo Hansjörg Haber said Germany is preparing for President Abdel Fattah Al-Sisi's visit, announcing that it will take place in two to three months.
The visit was primarily supposed to follow parliamentary elections that were to take place in March, but the Supreme Constitutional Court ruled the elections law unconstitutional, postponed it and restarted the procedures.
The visit would have been more "prestigious" had it occurred after the completion of the road map, however it is now unconditional, the ambassador added. "It does not depend on parliamentary elections or on changing the protest law," he said.
German Chancellor Angela Merkel had met Al-Sisi during the recent Economic Summit and invited Al-Sisi to Germany.
Among the topics on the agenda for Al-Sisi's visit is the issue of protests. "Protests contribute to stability in our societies. This is to be discussed [with Al-Sisi] calmly and without tension," Haber said.
German relations with Egypt, among other countries, were strained following the violent dispersal of sit-ins that supported ousted president-elect Mohamed Morsi, bringing Al-Sisi to power.
However, rhetoric has changed."Al-Sisi is not a typical president," Haber said, highlighting that Al-Sisi constantly refers to the 25 January Revolution.
Haber added that Al-Sisi's visit to Germany is a chance for eliminating all "impurities, hardships, and problems" present in Egyptian-German relations.
Germany has been criticised for exporting weapons to Egypt used to kill civilians during the Revolution and other occasions following a report which listed all arms exports from Germany since 2002.
In 2002, 2004, 2006, 2008 and 2009, German arms manufacturers were permitted to supply former president Hosni Mubarak's regime with weapons worth more than €32.9m, including thousands of machine guns, rifles and ammunition.
"Germany does not rule out cooperation with Egypt in arms deals as long as Germany knows that the weapons are pointed to external threats not internally," Haber told Daily News Egypt.
Yet Haber added that he does not know of precise decisions with regards to deals, since they are taken during secret meetings. Other deals were announced during the Economic Summit.
Germany's Siemens AG reached agreements with the Egyptian government to build a 4.4GW Beni Suef power plant, along with a wind power plant in the next couple of years, President and CEO of Siemens AG Joe Kaesser said at the summit.
Investing $10bn, Siemens representative Lisa Davis signed four memoranda and deals with Egyptian Minister of Electricity and Renewable Energy Mohamed Shaker, and the German Minister for Economic Affairs and Energy Sigmar Gabriel.
"All those who participated in the summit from the German side said that it was well organised from beginning to end, and that Al-Sisi is very open-minded and willing to discuss and listen," the ambassador said.
Haber also said that Germans were happy with Al-Sisi's flattery at his closing speech at the summit, "which was a great appreciation for German efforts".
The German ambassador also stated that Egypt's goal from the economic conference, returning on the world map, has been achieved.
In response to fears of instability, head of the economics department at the German embassy in Cairo Hans-Christian Mangelsdorf told Daily News Egypt that the investment market is "exciting and attractive". He added that the projects Siemens will invest in are strategic, and Egypt has special interest in these types of projects, thus should implement them quickly without obstacles and providing guarantees that they would succeed.
"We constantly send reports to Germany about the economic situation in Egypt," Mangelsdorf added.
German partners await a government programme for the future of Egypt's economy, Haber stated. "What we are constantly missing is a comprehensive vision," he said.
The investors also await a programme for combating terrorism, Haber declared. He also emphasised that combating terrorism is mutual between societies, and that Egypt's situation is "different" with terrorism in Sinai and neighbouring Libya.
"The situation is now stable in Germany, but this could change all of a sudden," Haber said.
Concerning Germany's relations with Turkey, a country perceived by Egypt as terrorist-harbouring, Haber said that Germany does not know the extent of which Turkey supports terrorism. "Diplomatic relations are conducted with evidence, and we do not have evidence against Turkey. However, we are displeased with some Turkish stances," he said.