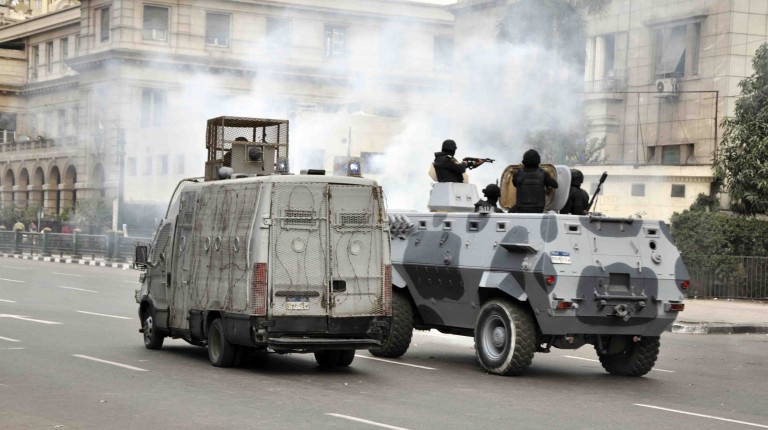 Three policemen were killed Saturday morning in a security campaign in the city of Minya, after exchanging fire with "criminal elements", the Ministry of Interior said in a statement.
The ministry added that "upon receiving reports that police forces are approaching the hideout, the criminals fired at the forces".
Three lower ranking officers were killed in the incident, and two conscripts were injured and are now hospitalised.
The statement also added that the forces are currently working to arrest the suspects, who fled the scene.
In a recent development, a bomb exploded Friday night near a police facility stationed around the Saqqara area, after "unknown assailants planted the device", state media reported.
Investigations announced that the bomb was connected to a mobile phone and lead to the collapse of one of the rooms in the facility.
In Alexandria, a woman was killed and four were injured after a bomb went off Friday night.
Last week, an improvised explosive device (IED) in Alexandria killed one and injured two others. The explosion took place near Mabarret Al-Asafra hospital, west Alexandria.
Small explosions have become a frequent occurrence since the ouster of former president Mohamed Morsi in July 2013. Usually the perpetrators are unidentified, while government sources often point to members of the outlawed Muslim Brotherhood.