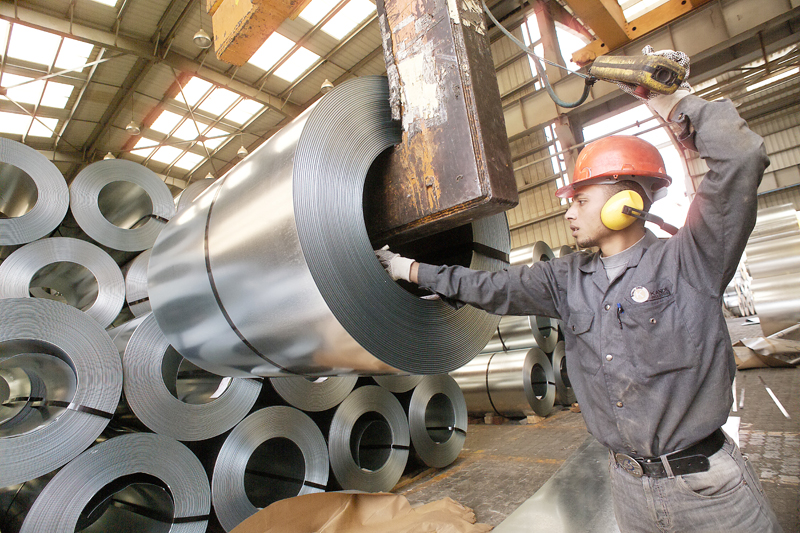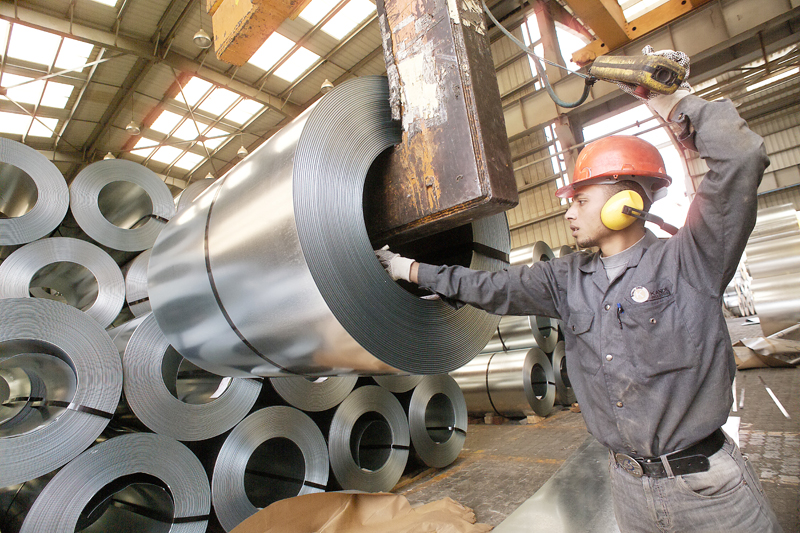 The continuous price rise in the US dollar's value against the Egyptian pound alongside a drop in metal prices, has left steel companies facing a dilemma in setting prices.
"Both the increase in dollar value and decrease in metals' prices are big influencers to the market," said Mohamed Hanafy, the head of the Metallurgical Industries Chamber (MIC) at the Federation of Egyptian Industries (FDI).
Hanafy highlighted that companies are re-examining their prices after the recent fluctuations the market has witnessed.
On 1 February, the Central Bank of Egypt's official value of the dollar reached EGP7.51, compared to the EGP7.59 recorded on Thursday.
The dollar's value at the National Bank of Egypt (NBE) and Banque Misr stood at EGP 7.61. Head of the Federation of Egyptian Industries (FEI) Mohamed El-Sewedy argued that the increase in the dollar's value will benefit the economy on the long-term, adding that it might harm the budget.
El-Sewedy expected the value of $1 to equate to EGP 8 before the March Economic Summit.
"I believe that steel prices will either stabilise or slightly drop," Hanafy added.
During the past week, prices of steel were some EGP 5,000 per ton for regular consumer and EGP 4,750 per ton facilities.
Gamal El-Garhy, chairman of Misr National Steel Company, said that company has stabilised the steel prices.
On his predictions for the steel market in 2015, El-Garhy said expectations for an economic recovery are not high.
A recent report published by PricewaterhouseCoopers (PWC) highlighted that the number of CEOs who believe 2015 will witness strong economic growth decreased compared to the previous year. Around 17% (approximately 1,300) of respondents predicted that the economy will drop, which is double the percentage recorded a year earlier.
"The market was highly affected by the drop witnessed in oil prices as well," El-Garhy added.