The petroleum sector faces many problems that have accumulated over the years, including an exacerbation of debts owed to foreign partners and poor technical conditions for many refiners as a result of outdated facilities and decreasing oil and gas production rates.
A renewal of foreign companies injecting investments into the petroleum sector is linked to Egypt's political situation, as well as the government's orientation, said Osama Kamal former minister of petroleum.
He commented on the fact that some foreign partners working in Egypt have sold their shares in oil fields affiliated with other companies, explaining that this is not considered an exit from investing in the petroleum sector.
He emphasised his opposition to petroleum product combustion in power plants, saying that the new generation must look toward using new and renewable energy so that our natural resources may be utilised.
A joint plan between the ministries of Petroleum and Industry stipulates that a refinery must be constructed every five years beginning from the year 2000. This plan has yet to be implemented and, if work on the project does not begin soon, Kamal said, Egypt will witness a disaster in its petroleum sector.
Kamal pointed out that a plan was set out to restore, renew, and construct refineries with a total of $18bn in investments. During FY 2012/2013, approximately $550m was allocated to insuring work inside refineries, and Kamal hopes to add new units to refineries that will increase capacity to 42m tonnes of crude oil annually as opposed to the current 32m.
Kamal explained that Egypt will be importing crude oil in order to make up for a 10m tonne deficit annually. Egyptian refineries currently process approximately 26 million tonnes of crude oil annually.
He pointed out that Egypt's crude oil production provides approximately 75% of the nation's total consumption of petroleum products, and that the deficit is focused on diesel, butane gas, and fuel oil. Egypt exports large quantities of naphtha each year worth $700m, he said.
Egypt exports crude oil produced in Ras Gharib because it contains high sulphur content. A unit of sulphur is valued at EGP 23m, Kamal said, stressing that exporting and importing crude oil is considered a crime because a unit could be constructed and imported quantities of crude oil reduced.

Kamal commented that economic management of the energy sector must be developed by setting out economic criteria for efficiency. He said that measures must be developed to limit the effects on margin layers by making large reserves and unlimited resources of gas available. He added that unlimited sources of new and renewable energy must also be present, especially wind power and solar energy.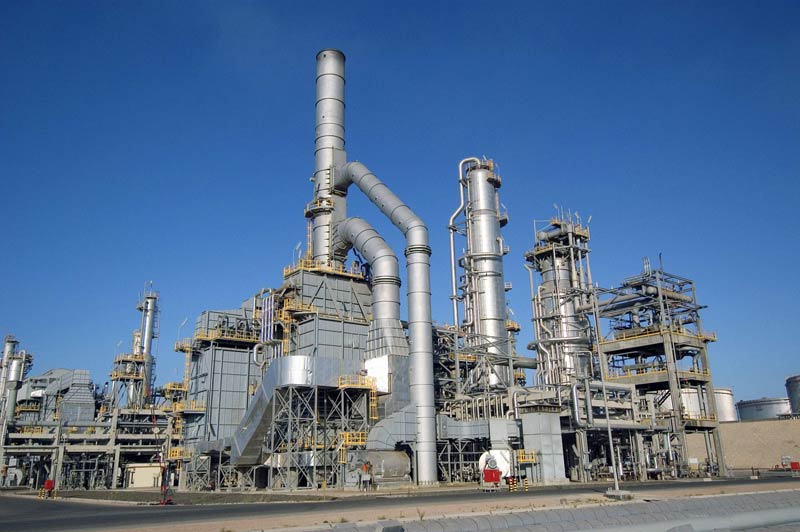 He pointed to the existence of electricity and petroleum sector debts worth EGP 150bn, divided as follows: "50% to banks, 25% to foreign partners, and 25% to suppliers. These debts cannot be paid because the resources are not there, and those indebted to the sector include government bodies and various ministries, who owe EGP 180m."
A stake not exceeding 25% of the energy sector's assets must be sold to Egyptian shareholders at home and abroad through an IPO [Initial Public Offering], and a system for supervising petroleum product transport and trade will be implemented through the smart-card system, Kamal said.
He explained that the development plan for Egypt's energy sector is aimed at enhancing efficient use of petroleum products by increasing value-added and using the materials as intermediates, not as fuels for combustion.
The petroleum sector, before offering a tender to implement a new venture, evaluates the project from technical and economic perspectives and prepares the detailed feasibility studies necessary to offer the projects to financial institutions and bring in investments. The sector takes the strategic dimension into account by providing fuel supplies to all of Egypt's governorates, Kamal said.
He stressed the need to increase production for Egypt's current refineries and construct new ones while simultaneously expanding the petrochemicals industry and existing small and medium-sized petrochemical complexes. Expenses associated with importing petroleum derivatives will be provided by maximising the value-added of petroleum products and crude oil, he said.
A shortage in crude oil supplied to refineries has led to a decrease in production capacity from 30 million to 22m tonnes annually, representing a 30% drop, Medhat Youssef, former vice president of the Egyptian General Petroleum Corporation (EGPC). He noted both a decrease in crude and condensate production rates in addition to a decrease in consolidated refinery production.
Youssef discussed the decrease in crude oil supplied to each refinery, saying that the amount of crude provided to the Cairo Oil Refining Company plant dropped from 22,000 tonnes per day to 11,300, meaning that the company now only operates at 55% of capacity. Suez Oil Processing Company's refinery receives 3,600 tonnes of crude compared to the previous 8,800, Youssef said, which has forced the company to operate at only 41% of capacity.
The reduction in energy provided to Middle East Oil Refinery (MIDOR) is widely considered a disaster, as MIDOR is Egypt's best refinery, producing 52% of diesel daily from the crude supplies that it receives. It also produces a large proportion of gasoline compared to the El-Nasr Refinery which produces only 16% of diesel and suffers large losses, Youssef said.
Losses for bigger refines, like those of Cairo, Mostorod, Assiut, and Tanta, have reached 55% for fuel oil along with naphtha, kerosene, and butane, while the Amreya Petroleum Refining Company is working at full capacity to produce 9,800 tonnes per day. Assiut has increased its capacity from 7,000 tonnes to 11,400 per day according to Youssef.
The cost of refining a barrel at MIDOR is $9, while in the old lab, the same process cost $3. Youssef pointed out that old refineries wasted crude which led to heavy losses for the sector. This meant that Kuwaiti crude oil had to be imported at $109 per barrel, which is extracted at only $102.
Youssef requested that refinery operations be re-planned in Egypt in order to allow for maximum profits to be gained. He said that complex refineries registering good returns should be made to operate at full capacity, reducing dependence on simple refineries to the lowest possible rate in order to reduce losses.
He stressed the importance of working toward a central cost for imported crude independently, saying that "if it is proven that it does not achieve a return, it must immediately cease to be imported and replaced with products ready for use." Youssef pointed out that Egypt's best agreements for importing crude oil have been ratified with Kuwait because they offered a nine month grace period.
Youssef said that Egypt's refiners with simple technology include El Nasr, Cairo, and Assiut, which have suffered losses of up to $5-7 per barrel. These refineries do not achieve profits for fuel oil production in light of a decline in fuel oil prices when compared to those of crude oil, Youssef said.
In a related context, Youssef said that Suez Oil Processing, Amreya, and Alexandria Petroleum Company are quickly becoming obsolete, and must be completely updated in terms of infrastructure in order to avoid long-term losses.
Simple labs are also suffering financially, although not to the same extent, as losses per barrel are equivalent to $3-$5 according to Youssef.
MIDOR is the only lab in Egypt that rivals global deep conversion factories, as the only refinery achieving large profits in Egypt. Youssef requested that the government purchase crude oil at global prices in order to sell production on the same global basis.
He added that Alexandria Minerals Oil Co (AMOC), which produces essential oils and petroleum candles, and Alexandria National Refining and Petrochemicals Co (ANRPC), which specialises in producing high-quality motor gasoline, work under the investment law. He added that the two companies have a greater advantage, which is linking the state's providing raw materials without any trouble to excellent prices.
He explained that government refining companies work under a contracting system, meaning that they do not purchase crude oil, instead refining it for the EGPC as a representative of the state in exchange for a fee associated with refining each tonne produced. The fee varies for one product to another in accordance with its importance and local market prices.
Egyptian refining companies are primarily concerned with achieving annual profits equivalent to the wages paid to workers annually regardless of operational efficiency, improvements in the composition of products that are needed locally, or reducing waste, Youssef said.
Now, the equation has become old, as refining costs for some products have become larger than the price at which it is sold on the local market. The reason goes back to the large number of workers employed by the companies the illusory profits planned before the beginning of the operational year which are far-removed from reality. As a result, the chain of wasting public monies moves forward in a systematic manner, isolated from the modern operational methods that are applied globally.
He called on the current government to handle refiners under a system in which crude oil is sold at global prices but petroleum products are not purchased at global prices. He also said that a premium should be added to each tonne equivalent to the premiums applied by the EGPC for investment companies like MIDOR and AMOC.
"We will not repair the state of our precious Egypt unless we reveal the facts, work to ration spending, enhance operational efficiency, improve economic production output, and display good leadership, which will help enhance the status of our country and rid corporate leaders of stagnant ideas and development."