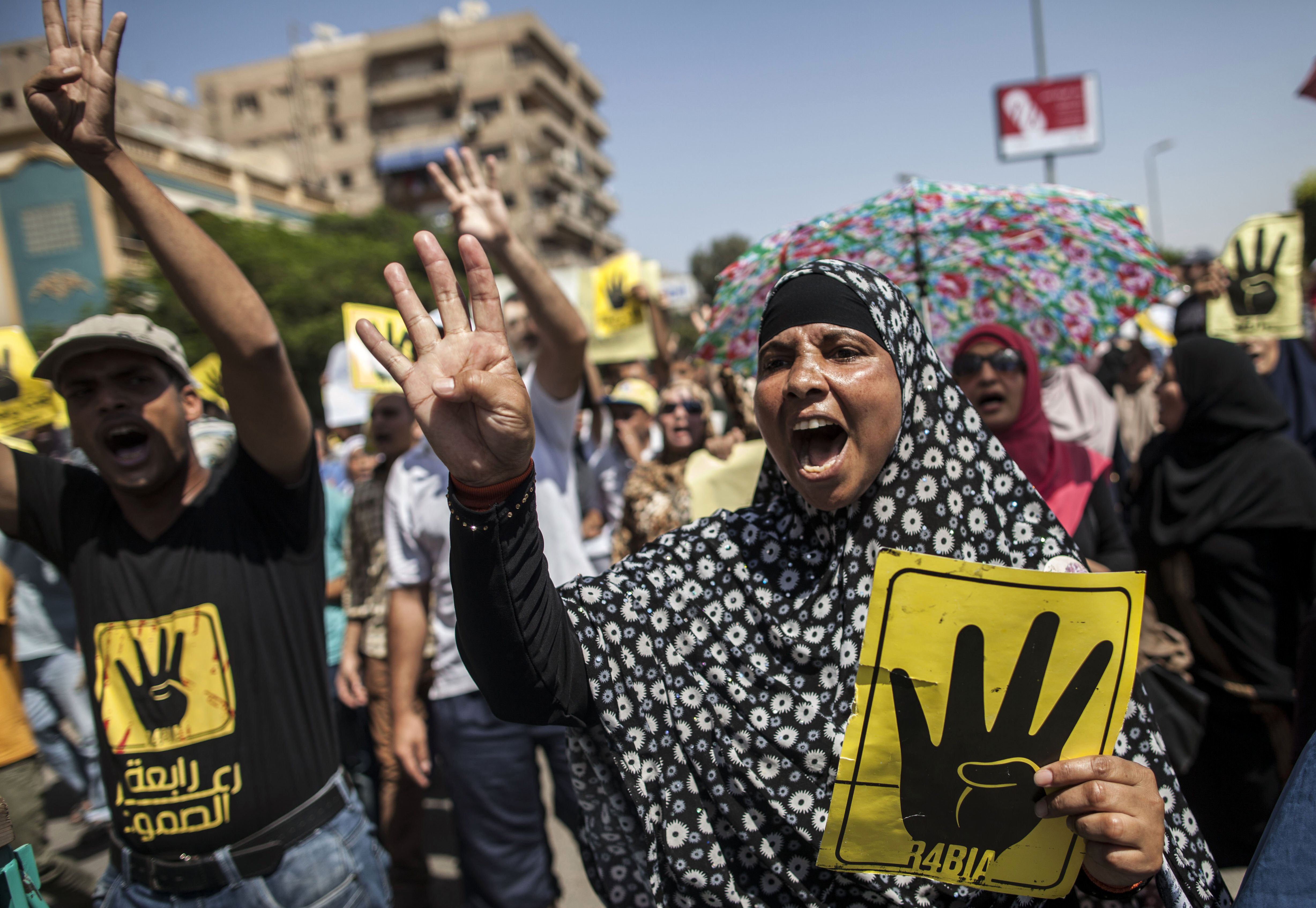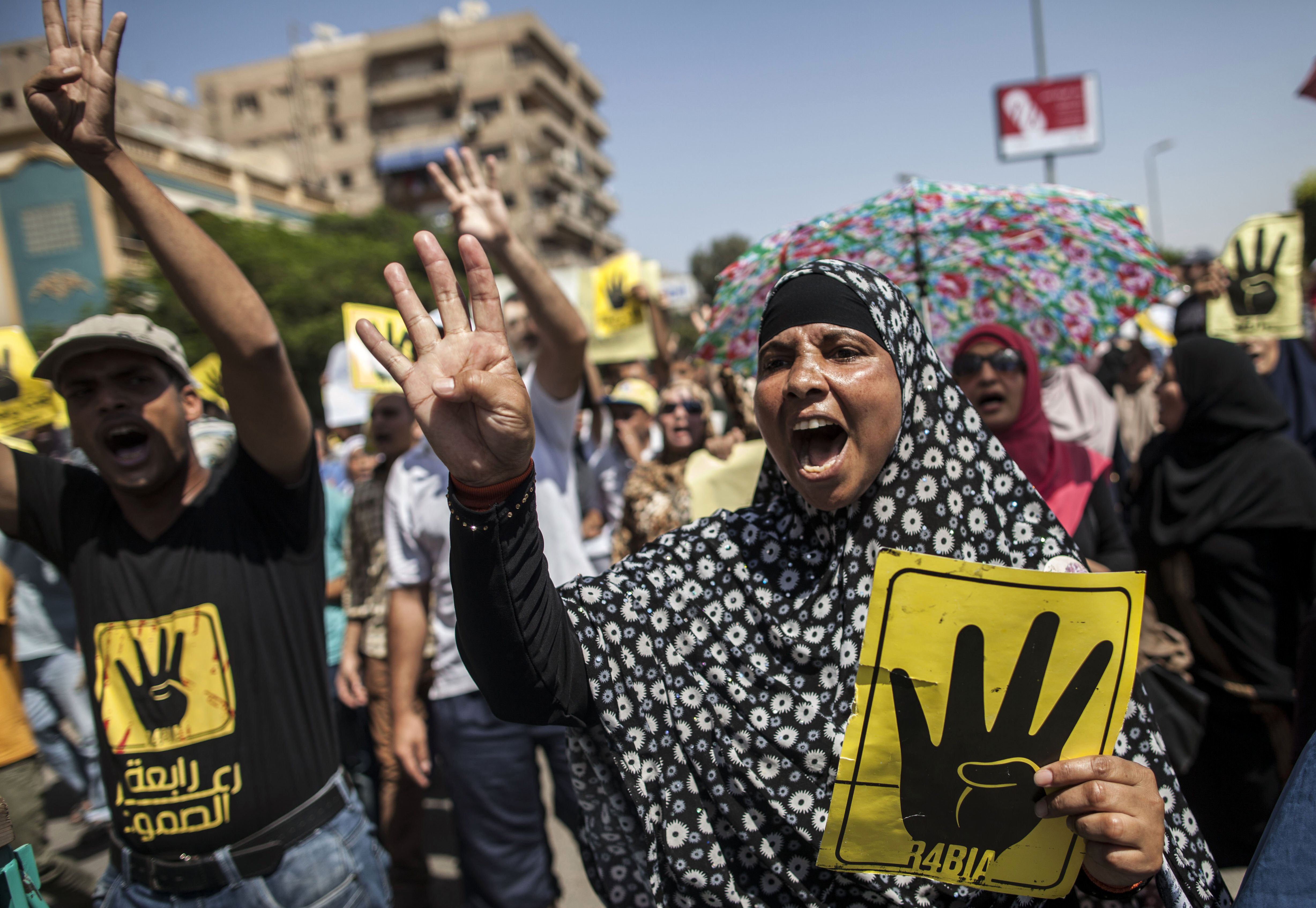 The Anti-Coup Alliance released a statement Monday night calling for mass protests on Thursday, 14 August, in commemoration of what Human Rights Watch called "the worst incidence of mass protester killings in Egypt's modern history".
One year ago on 14 August, Egyptian state security forces violently dispersed two sit-ins in Cairo's Rabaa Al-Adaweya and Al-Nahda squares. The sit-ins, which lasted for approximately 45 days, came after then defence minister Abdel-Fattah Al-Sisi announced the ouster of Islamist former president Mohamed Morsi.
"Egypt lived on 14 August 2013 an unprecedented catastrophic day, and a year has passed since," the statement read, "without any just accountability for the killers".
According to Human Rights Watch, Egyptian state forces killed at least 817 people, but added that the number likely exceeded 1,000.
"We are calling for another wave of revolutionary action, starting this Thursday under the title 'Retribution is our demand'," the Anti-Coup Alliance statement read.  It ensured that the protests will all "remain peaceful", and that "the revolution will not follow the Algerian scenario."
Since the violent dispersal of the sit-ins, there have been several more cases of clashes between security forces and protesters. "The massacres continued afterwards, taking place in Ramsis and Abu Zaabal," the statement continued, adding that "the traitors have shown their thirst for the purest souls of the youth and men of Egypt".
The Anti-Coup Alliance also stated that it "warns the [perpetrators of] the coup against any new criminal decision that targets the Egyptian people… and calls for Egyptians of the police and military to stop harming Egyptians".