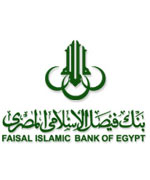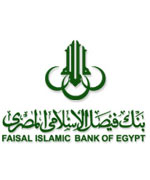 Total business volume for Faisal Islamic bank of Egypt grew 7.8% at the end of October to EGP 44.71m compared to EGP 41.48m in the corresponding period last year, according to a recent document from the bank.
Total bank assets meanwhile came in at EGP 44.47m in the same month, representing a 7.6% growth compared to EGP 41.33m at the end of October 2012.
In its report, the bank said liquid assets surged by 16.7%, from $ 22.27m to $ 2.6bn in October 2013, while the number of accounts managed increased by 3.1% last month.
Investment operations of the bank reached EGP 41.7bn in 3Q 2013, which ended in September, with an EGP 1.8bn increase from December of last year.
Faisal Islamic Bank was ranked the fourth among 39 banks to be the only Islamic bank in the list, with $206.1m in revenues and $91.7m in profits. Forbes evaluated and compared earlier in October the performance of banks nationwide, and named the top five.
The Islamic bank's market value is recorded at $91m and the value of the assets owned by the bank is around $6bn.
The report compared the banks using four main categories: market value, revenues, profits and the value of assets owned by each.
Meanwhile, Commercial International Bank (CIB) topped the list registering $1.5bn in revenues, with profits of $319.4m.
The National Societe Generale Bank (NSGB) ranks second with $522.5m in revenues and $222.8m in profits. The bank's assets registered $9.6bn and its value was reported to be $2.3bn.
Credit Agricole Egypt (CAE) came third with $185.2m in revenues and $68.3m in profits. The bank's market value is $501.8m, with the value of assts totaling around $4.1bn.
During the first half of the 2012/2013 fiscal year, Egypt's banking sector witnessed a year on year jump in profits despite the economic turmoil in the country.
Faisal Islamic Bank announced net profits worth EGP 370.81m in the first half of 2013 compared to EGP 283.69m during the same period last year, marking a 31% increase.
The bank's general head of public relations, Abdel Hamid Ahmed, cited the bank's maintaining its investment amid the country's turbulence as the main reason for the hike in net profits.
Other banks, namely NSGB, CIB and Credit Agricole, also reported profits in the second quarter of 2013.
Last week, ratings agency Standard and Poor's raised the ratings on four Egyptian banks with a stable outlook, attributing this to an improvement in Egypt's creditworthiness.
The ratings actions follow the upgrade of Egypt's long and short-term foreign and local currency sovereign credit rating to B- from CCC+ on 15 November.