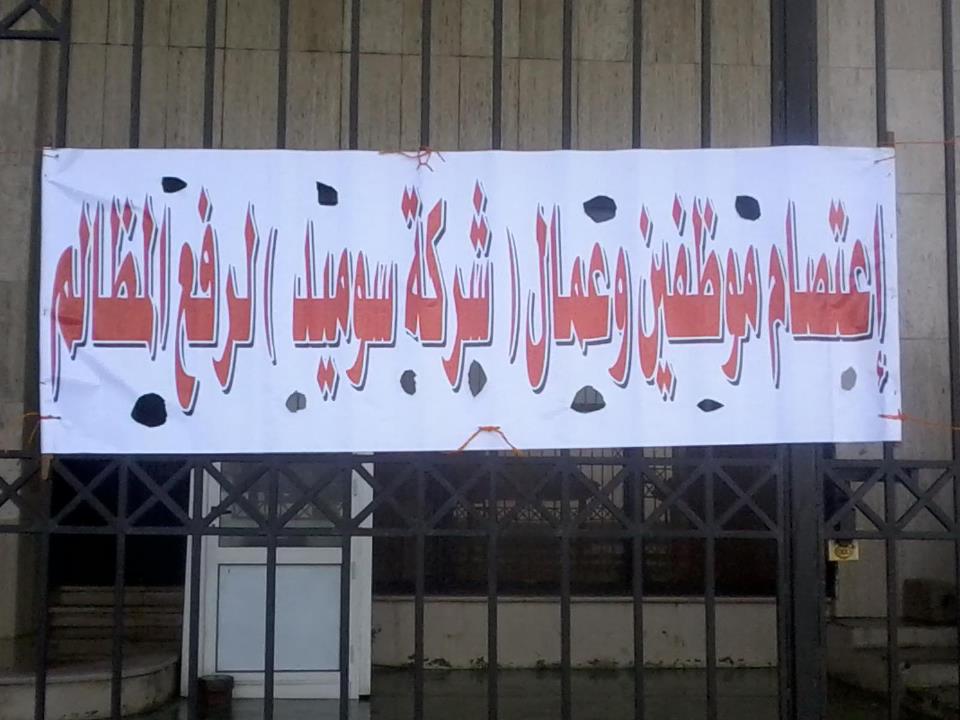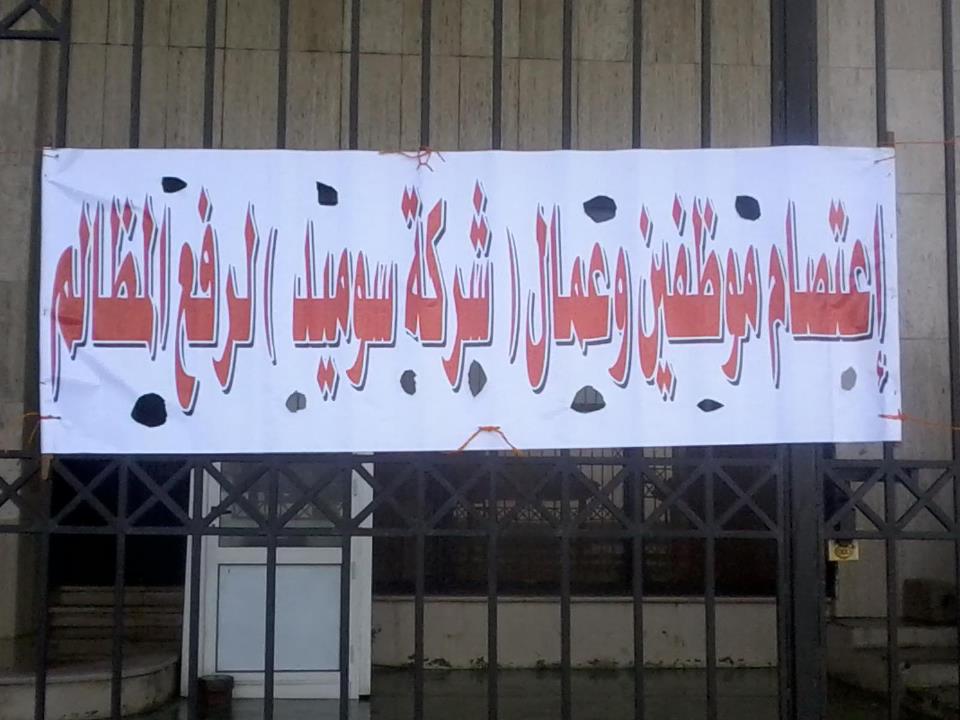 By Hassan Ghoneima
Employees at the Sumed Arab Petroleum Pipeline Factory in Ain Al-Sokhna, located in Suez Governate, blocked access to the company on Monday through a sit-in held outside.
Employees started their sit-in on Saturday, calling for the removal of the company chairman Abdo Saad, Operations Sector Chairman Ali Ghazaly and Administrative Sector Chairman Ibrahim Al-Khalfy.
Protesting employees accused the administration of managing the company through nepotism. They stated that the administration appointed the Minister of Petroleum's daughter in an important post in the company.
Saad denied that the company exercised nepotism in appointing the Minister of Petroleum's daughter. He added "the company functions according to set bylaws amid the current situation of national economy."
A non-striking employee who preferred to remain anonymous claimed that the administration attempted to deduct a sum of money from the protesting employees' bonuses. He denied that the sit-in is disrupting the work at the company.
The administration filed a report on Monday accusing the protesting employees of blocking the company's gates and thus harming the company.
Major General Mohamed Shams, commander of the security brigade responsible for securing Ain Al-Sokhna, said he will hold a meeting between representatives of the protesting employees and the administration to reach a compromise.
This is not the first time Sumed has seen employees go on strike. In February this year, some workers went on strike demanding to be contracted and granted the same benefits that contracted workers received. The sit-in was resolved when the employees were promised that their demands would be soon fulfilled. Employees claim that their demands are yet to be fulfilled.
Additional reporting by Rana Muhammad Taha