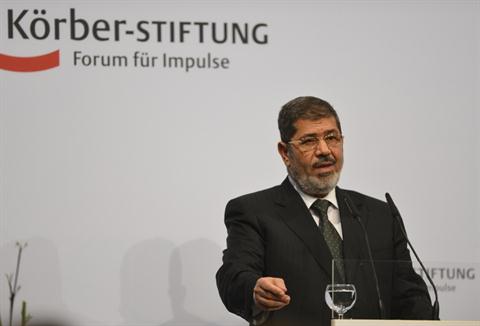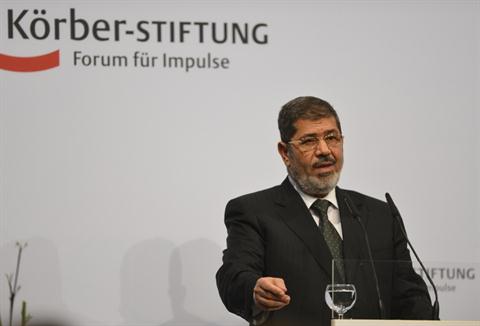 Political figures have given their reactions to the ten-point plan spearheaded by the highest Islamic authority in Egypt. The initiative was announced following a meeting of a number of political figures under the auspices of the Grand Imam of Al-Azhar.
Representatives attended the meeting from the church, the Freedom and Justice Party and other Islamist parties, and prominent members from the National Salvation Front (NSF), Egypt's largest opposition bloc including Mohamed El Baradei, Hamdeen Sabahy and Amr Moussa.
The meeting was held in the absence of President Mohamed Morsy who was in Germany for an official visit.
The presidency released a statement following the announcement of the initiative saying that Morsy "has followed up with great interest the meeting of the national powers." The statement added, "the presidency also highly appreciates the call included in the document for activating national dialogue."
Following the meeting El Baradei said that he was optimistic about the outcomes of the meeting but added "there are many challenges before us, however each and every one of us believes the fate of Egypt is at stake and each one of us will do all in his capacity in good faith in order to build trust again between the factions of the Egyptian people."
Morsy had called for a national dialogue last Sunday following violent clashes around the country, which followed the second anniversary of 25 January revolution and the verdict in the trial of the Port Said massacre. The NSF boycotted the president's dialogue which went ahead with a largely Islamist representation.
EL Baradei changed his stance on Wednesday by calling for an emergency meeting for a dialogue, having previously rejected Morsy's initiative.
The NSF and Al-Nour Salafi party announced a unified vision for solving the crisis following a meeting on Wednesday at Al-Wafd party headquarters. Their vision is to form a new government, replace the current prosecutor general and to establish a committee to amend Egypt's controversial constitution.
The ten-point initiative calls for a shift towards a peaceful political process in order to overcome the current crisis. According to state affiliated news agency Ahram the basis of initiative can be summarised in to four sections: "the sacred character of Egyptian blood; the recognition of diversity as the basis of Egyptian society; calls for media and religious leaders to denounce violence and call for peaceful protests; and the recognition of dialogue as the only way to resolve outstanding differences."