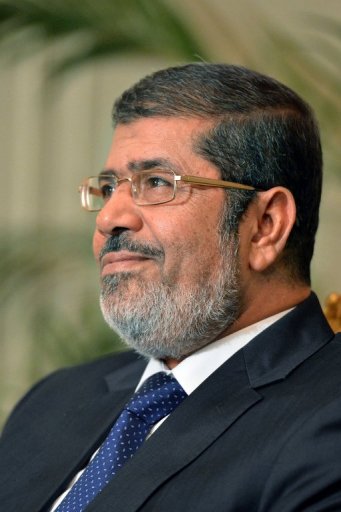 President Mohamed Morsy has invited the king of Saudi Arabia, King Abdullah bin Abdulaziz Al-Saud, to attend the Islamic Summit which is scheduled to take place in Cairo on 6-7 February.
Minister of Foreign Affairs Mohamed Amr announced Morsy's invitation to the media during a press conference in Saudi Arabia with his Saudi counterpart Prince Saud Al-Faisal, according to a statement published by the State Information Service (SIS) on Sunday.
The Islamic Summit, organised by the Organisation of Islamic Cooperation (OIC), gathers kings and heads of states from the 57 member countries. The proposed aim of the summit, according to the OIC is to "take policy decisions and provide guidance on… issues of concern to the member states and the Ummah."
According to the SIS the Islamic Summit will discuss a number of issues including Palestine, Syria and Islamophobia.
Amr's announcement came on the last day of his visit to Saudi Arabia to take part in the Joint Cooperation Committee (JCC), which is an annual event to facilitate bilateral talks between Egypt and Saudi Arabia.
During the press conference Amr spoke of the importance of Egyptian-Saudi cooperation in serving Arab causes.
Al-Faisal expressed appreciation for the role of Egyptian workers in development projects in Saudi. He also spoke of increased efforts from both countries to increase inter-Arab investments and social and economic integration.
Speaking to state owned media agency Ahram on Sunday following the JCC session, Amr confirmed that Saudi Arabia is providing $4 billion of aid to support the Egyptian economy.
Amr was expected to discuss the current status of Egyptian workers in Saudi following reports of exploitation and ill-treatment. The most notable of these cases is that of Nagla Wafa who was arrested in 2009 and sentenced to five years imprisonment and 500
Writing on his official Facebook page on Saturday, Amr stressed: "the great importance [he attaches] to the issue of Egyptian political prisoners in Saudi Arabia." He added that the issue would be discussed over the next few days.